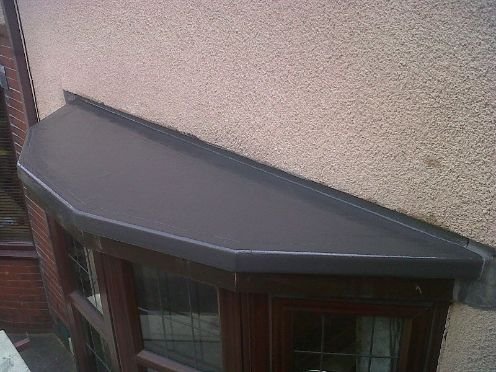 Benefits of Fibreglass Roofing in Ireland
An excellent choice for 'green' roofing tasks
A great alternative to lead, copper, zinc and stainless steel
UV-resistant finishes in a variety of colours
100% water resistant services
Incredibly lightweight– no requirement for structural changes to your home
Less expensive to install than alternative methods
Lower insurance coverage expenses
Reduced heat loss, and lower energy expenses
No chemical run-off
Easily repaired and revamped
Can be quickly taken away at the end of its lifespan and recycled
What Can it be Used For?
Given That GRP Fibreglass is incredibly long lasting and light-weight, it can be utilized in a wide variety of environments. Aside from flat roofing system, this material is likewise utilized in hostile commercial, chemical, manufacturing, power generation, and automobile industries. As a homeowner, the greatest usage you have for GRP fibreglass remains in the protection and maintenance of your roofing.
Fibrglass roofs are so hard-wearing; Emergency Roofers Dublin deal 30 years guarantee on all of our fibreglass roofings. Exceptionally versatile, our fibreglass roofings can be found in a range of colours and finishes. Strong and water resistant, fibreglass roofings are a great alternative to more conventional materials. We also offer EPDM Rubber Roofing Service in Dublin.
Professional Fibreglass Roofing Contractors
Fibreglass roofing systems in Ireland are totally water tight, durable and are a fantastic long-lasting roof option. We are Dublin's leading fibreglass roofing specialists with over 25 years of experience in the roofing business. We are devoted to offering the best fibreglass roof service in Dublin.
GRP represents Glass Reinforced Plastic. What is typically described as fibreglass flat roof is actually GRP fibreglass flat roof and consists of a single-ply laminate that you apply to a premium and completely dry decking. After application, the task is finished by using pre-formed GRP edge trims along with pigmented top coat.
The application of the pigmented topcoat is essential as it allows you to paint your roofing system any colour that you want. This is likewise one of the most significant benefits of making use of GRP fibreglass. The primary advantage of fibreglass roofing is that it is totally water resistant. This is generally because GRP fibreglass roofing is totally seamless, which means that water accumulation on the surface will not start to leak into the interior.
This advantage is especially crucial if the surface is in close proximity to business activities and there is a risk of chemical spills. The fibreglass roofing will likewise protect your roofing against acid rain.