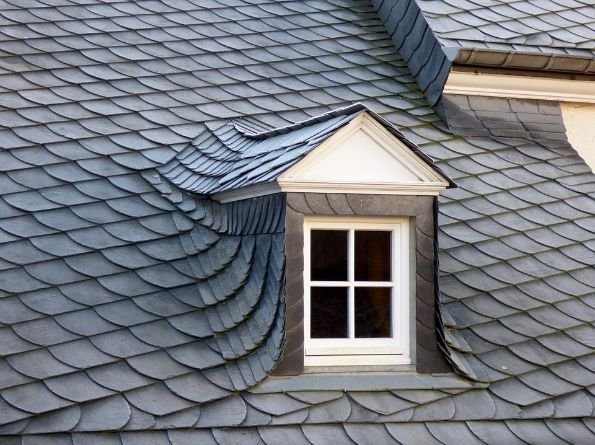 Slate Roof Repair, Installation and Replacement Company
Dublin slate roof repairs professional. Natural slate is one of the leading roofing products that you might pick to furnish your roof. Natural slate roofs are of great quality and they have actually been confirmed to last longer than other roofing slate materials.
Slate Roofs endure the test of time, regardless of what the Irish weather brings, sun, sleet, snow, wind, and rainfall will not impact the appeal of your natural slate roof. Natural slate needs just minimal processing, has the lowest embodied energy of all the roofing products. This makes natural slate an environmentally sound product and an affordable option for your roof.
When it pertains to slate roof repairs in Dublin, it is very important that you get in touch with a slate roofing company that has the best experience. Slate roofing, whether it be installation or repairs, needs a different skill set than other roofing kinds, such as felt roofing. The roofing professionals at Emergency Roofers Dublin have been utilizing their expertise & experience to develop the very best roofing systems in and around Dublin. We believe in offering our clients with the most expert & comprehensive service possible.
We take pride in every service we deliver, whether we are assisting you maintain your roof, or we are replacing a roof that is no more shielding your house, we ensure to provide the best quality of service. Aiming to include a new slate roof, replace or fix your slate tiles in Dublin? We are here to assist you with all slate roofing associated issues. Prior to picking a slate roof, see to it you have all your questions and worries addressed by an expert roofer. Here are some standard inquiries concerning Slate Roof Tiling.
Slate Roof Options consist of:
Bangor Natural Slates
Welsh Slate
Cupa Spanish Slate
Brazilian Slate
Sandturf Clay Tile
Apex Diamond Slate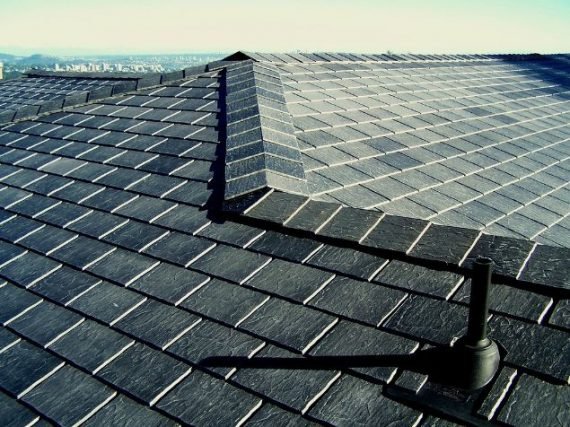 What are the advantages of slate versus standard roof tiles?
Slate is a life time job. If it's set up appropriately, it will last for generations, but a standard tiled roof might require to be changed every 20 to 25 years. Another advantage of slate roofing is its capacity to boost the resale worth of your house because of its natural charm and resilience. Slate is acknowledged as an elegant roofing material and will boost the look of your house. Other advantages of slate roofing include its natural capability to be fire immune and mold resistant and slate's low water absorption makes it resistant to frost and damp conditions.
Do Slate Roofs Need A Different Installation Process?
Slate is an extremely heavy item and can bring in weight to your roof. In the course of our quotation, we can evaluate your roof and see if structural modifications will be called for to take care of the added weight of a slate roof.
What Life-span Can You Get Out Of Slate Tiles?
Slate is a natural stone product and not susceptible to the same type of fading or deterioration of standard roof tiles. Slate is extremely durable and can last several hundred years, usually with little to no maintenance. It is safe to claim that you will get at least 75 to 100 years or even more out of your slate roof. Nonetheless, it is very important that you do not place anything on your slate roof such as sealant or paint due to the fact that this can trigger the roof to age too early. Rather, get your roof cleaned every couple of years and it will stay in excellent condition for generations.
Can You Repair a Slate Roof?
You can repair your slate roof at any moment. It is necessary to have the appropriate service provider inspect your slate roof to discover the damaged pieces, and the repair is as simple as sliding out the damaged slate and replacing it with a brand-new piece. Having an expert like us, check your roof yearly will certainly also assist you maintain your slate roof in wonderful condition. See our page regarding roofing repairs in Dublin for additional information.
What Is the Price Variation Between Standard and Slate Tiles?
Slate is a costly product and you can count on it being 2 or 3 times extra costly than a standard tiled roof. The price of a slate roof will also differ depending on the dimension of the pitch of the roof due to additional weight considerations and job to guarantee it grabs appropriately.
What Colours and Styles Are Readily Available with Slate Roofs?
There are numerous slate roofing types that differ in both colour and completed structures. 2 of the most popular designs found in Ireland are the standard smooth slate colour type and the other is a textured overlapping design. When you require expert slate roofer in Dublin who indeed recognize how to repair, install or replace slate roofs, call us and we guarantee you will not be let down.