Affordable Chimney Flashing
Chimney flashing is among the most vital features of a successful residential roofing system. Roof leakages are generally discovered near the base of the chimney and can generally be attributed to wrong flashings. Brick chimney flashings include several components including underlayment, step flashing, a metal saddle, mortar, counter flashings, and solder.
This chimney flashing procedure features reliable industry techniques to guarantee the roof, as well as chimney, stay watertight much into the future. Items that must never be included in the chimney flashing procedure are roof cement, caulk, and face nails to hold the flashings in place.
Chimney repair in Dublin, much like any other part of the roof, can fall into a state of dysfunctionality. When you take into consideration the heat a chimney continuously handles, combined with the weather condition here in Dublin, it is not so surprising the brickwork or lead flashing around your chimney can quickly end up being damaged with time and begin do dislodge. We take care of all chimney repairs in Dublin, in a fast, budget-friendly, and expert way.
Despite its interior damage or its structural concerns. Chimney flashing is a primary issue for a bunch of owners as this can trigger a lot of internal damage around the chimney area, cracks on the chimney, a dislodged chimney or slipped tiles/slates around the area. We can assist offer and set up bird guards as well as ensuring no bird has the ability to get in the chimney causing interior problems. We also offer affordable gutter repairs in Dublin.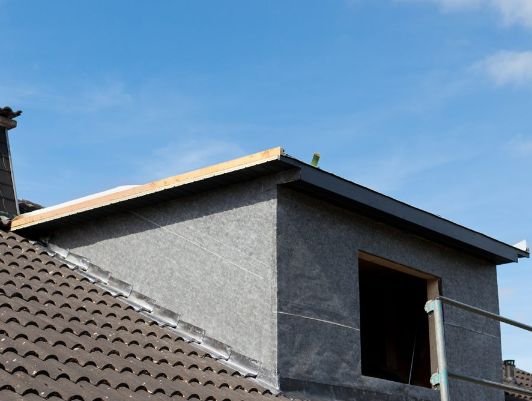 Chimney construction, repairs, re-lining, and remodeling are our professional areas, so whether you are upgrading an existing structure or simply constructing a brand-new building, we can offer you with the services that you require swiftly as well as cost-effective. We're right here to restore your messy chimneys to their lovely state.
We're a roofing company based in Dublin that has actually been striving to bring top-quality outstanding chimney repairs to houses as well as companies in the area. We specialize in Chimney Issue Diagnosis, Chimney Relining & Restoration, Chimney Stack Repairs, Stove Fitting, Chimney Sweeping and a lot more. We understand exactly how crucial it is to maintain your family warm in winter season and how hazardous it can be to leave broken chimneys unrepaired.
We take a significant amount of pride in our job and have actually worked on jobs big as well as small throughout Dublin. Our team of professional roofers has sufficient expertise of chimney issues and are masters at solving all chimney relevant problems.
We specialize in:
Chimney Repairs
Chimney Re-lining and Restoration
Construction and New Chimney Builds
Stove installation
We offer chimney relining & restoration on all chimney types in the Dublin area. Our chimney relining & restoration service incorporates restoring, renovating, and repairing where possible, nevertheless if needed we can also demolish, reconstruct and reline all types of chimneys.
Get a Chimney cap in Dublin to stop water leakages. Having a chimney cap is one of the most affordable preventative actions a homeowner can utilize to stop water leakages and damages to their chimney. Chimneys have one or more big openings (flues) at the top that gather rainwater and channel it straight to the chimney interior.
A strong, well-designed chimney cap not only maintains this water out but will also stop birds and animals from entering and nesting in the chimney repairs and chimney repair. Chimney caps likewise operate as spark arrestors, protecting against sparks from landing on the roof or other close-by flammable products.
Chimney Construction & Stack Repair Service
Damaged chimney stacks can permit water infiltration leading to wetness on the chimney breast internally and wet rot in the roof timbers. Damaged chimney stack liners can prevent the movement of smoke leaving the flue terminal, leading to down draughts and leakages of harmful dangerous fumes right into your house.
Damaged chimney stacks with water saturation intensified with freezing temperature levels, triggers contraction and expansion producing more damage on a continuous basis causing the bedded joints of the block/brickwork to separate, making the chimney stack unstable and also under negative weather liable to collapse.